Bombos Computer Repair has been selected for the 2015 Best of
Hialeah Awards for Computer Repair Service.


Thank you!

---



NOTICE: Our completed device storage policy!


Devices completed and not picked up within 30 Days will be sold for us to
recover the investment money and Labor time we put into repairing customer's device! And or donated!
we are not be responsible for items not picked up after the 30 days!



HARD DRIVE DATA RECOVERY SERVICE 98% RATE
Starting at $149


ONLY DOING iPhone LCD Replacement repairs!
We do all Brands of Laptop LCD Screen replacement repairs!
---
NEW SERVICE 2017: Is your Android Bricked or Frozen, Stuck on Carrier logo splash Screen?
Frozen or stuck when tried a Factory Rest?
Your Carrier says they can't do anything about it!
When updating says your phone was modified and
cannot get updates?
We repair these Cell Phones back to new!
Call for Estimate depending on your Phone Model!
786-447-9301
---
---
We Specialize in Comprehensive Deep Infection removal
procedure on all Computer Brands and Operating Systems!
*Our 12 hours of deep removal of all Unwanted Toolbars,
Malware, Spyware, Rootkits, Trojans and
Backdoor infections with 11 to 14 Program Disk clean up!
Starting prices from Below chart:
$ 70 Level one
$ 90 Level two
$ 120 Level Three
*Above prices depend of severity Level of infection.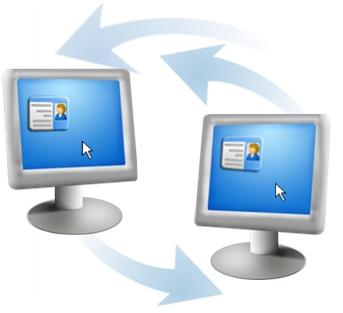 Remote Service prices Here!

On-Site Service Rates For:


Residential 1/2 Hour $35
Commercial 1/2 Hour $55

*Billed at 1 Hr. Minimum
Pick up and drop off service charge to extended areas may apply @ $20 both ways (To and From)
Annual Support Plans Available!
(HMO Like Health Plan for your PC)
---
We repair Both Macs & Windows including:
Cell phones, iPhones.
[Replace Screen, & water damage if within 72 hours]
**Mac Books Water damage repair!
DATA RECOVERY OF YOUR CELL PHONES AND MORE!
>Is your Media card missing your photos and precious data?
>We can recover your lost photos and all your lost data from your Cell phone memory.
>We also Back up and Recover your iPhone & Android phones!
We do Domestic and International Carriers Unlocking, prices
vary from $50 to $115
All Brands and Carriers cell phones unlocked!
---
PC 24 to 72 Hr. Windows Repair Price comparison below!~

BombosComputerRepair.com
$65.00 Hr.

The others Charge for a ONE TIME repair.....
Best Buy Geek Squad
$149.99
Support dot com
$129.99
Plum Choice dot com
$129.95
Online Computer Repair dot org
$149.99
Remote Repair dot net
$149.00
Computer Geeks Online dot net
$125.00
Repair And Support dot com
$135.99
Tune Up Pros dot com
$169.99
Fix Flash dot com
$129.95
Brimstone PC dot com
$129.00
My Online Tech Support dot com
$149.95
Online Computer Repair dot us
$169.99
P C Ninja dot com
$149.99
Call us for a Next day appointment, We come to you,
Savings you time driving around and Money!
---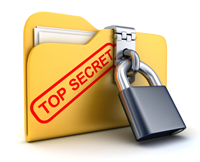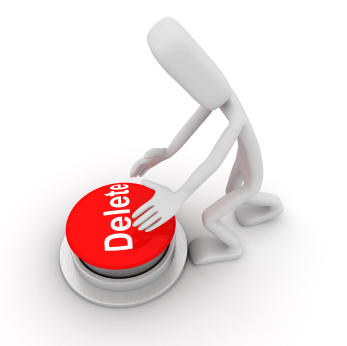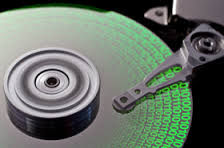 NEED HARD DRIVE WIPED CLEAN TO
REINSTALL OPERATING SYSTEM OR JUST GETTING
RID OF YOUR MACHINE AND WANT TO
COMPLETELY ERASE ALL YOUR
PERSONAL CONFIDENTIAL ALL DATA?
We @ BombosComputerRepair
Wipe with government and military security standards and academic algorithms.
Secure data wiping to successfully destroy all on-disk information

Wipe SSDs without affecting their operating life

Free space clearing to destroy any remnants of deleted files/directories
Data Security Standards
Government and military agencies are deeply worried by how easily deleted information can
be recovered because of all the classified and top secret issues they deal with, which is
why they've developed a number of disk sanitizing standards – many of which are
included in the Paragon Disk Wiper:
US DoD 5220.22-M.

US Department of Defense recommends overwriting all addressable locations with a character, its complement and then a random character.
Finally, the target data area is to be verified


US Navy standards NAVSO P-5239-26.
British HMG Infosec Standard No.5.

Start by writing a single character pattern, then its complement and then a random character. Finally, verify the target data area.


German VSItR Standard.

Overwrite the deleted information 7 times with
specific patterns. Finally, verify the target data area.


Australian ASCI 33.

Overwrite with a character (C), then verify.
Overwrite with –C (the first pass character's inverse), then verify again. Overwrite everything with both C and –C once again but without verification. Fill everything with random characters.


Russian GOST R 50739-95.

Destroy information by a single pass with
writing random characters into each sector byte.


Peter Gutmann's algorithm.

A whopping 35 passes, with 27 random-order passes using specific patterns combined with eight passes using random patterns;


Bruce Schneier's algorithm.

Two passes of specific patterns followed by five passes using a cryptographically secure pseudo-random sequence;

Our

algorithm Procees.

Overwrite each sector with a forcefully randomized 512-byte string, new for each sector, using CSPRNG (cryptographically secure pseudo-random number generator).

Overwrite each erased sector with its complement.

Overwrite each sector with a 512-byte string (CSPRNG), again forcefully randomized and different from the first pass, and new for each sector.

Finally, the target data area is to be verified.



C

ost Depends on Size and type of your Hard Drive! Call for estimate!
* iPhone Liquid/water Damaged Recovery
from $ 95

With three to five Day Service if &
when parts are available!

FREE DIAGNOSIS &
NO FIX, NO FEE POLICY!
Looking for iPhone Parts??
Do it yourself? We sell the LCD and Digitizer
Glass complete screen replacement for under $40 for
iPhones 4, 5 and 6 white or black as well as the back covers and other parts, call or e-mail for information. OR
---
We can install one for you within
24 hours, iPhone 4 starting at $70 complete!
iPhone 5 LCD with digitizer installed for under $100
iPhone 6 and 6 Plus LCD from $139
Samsung Galaxy Note 4 $ 225
**Prices change daily due to fluctuating
LCD prices in current market prices!
---
30 Feet Depth Waterproof Case for iPhone 4, 4S and 5

For iPhone 4 & 4S | For iPhone 5
Retails for $39.99 plus tax and shipping.
Your Cost only $30.00 Free Shipping in US.
Available for shipping to you on July 15, 2013 Order and reserve now by email
Do it yourself LCD replacement parts & more!


From $32.95 LCD with Digitizer screens Black / White $36.95
---
NOTICE: Get our Complete Deep Virus Removal Special $65
LIMITED TIME OFFER!
Includes a 12 hour complete disinfection and
Windows registry repaired after removal of all
Spyware, Virus and malware!
24 hour turn around time! Yes u will take about 14 hours to
completely and fully Deep clean and repair your
Windows Registry and Operating System! All included!
**Some System may be corrupt due to Viruses and
Malware Infections, then we recommend Reinstalling Windows!